104 Vintage Way, Suite A-7
Novato, CA 94945
Between Sports Basement and Pier 1

(415) 893-0500
Open Today Until 6:00 pm
| | |
| --- | --- |
| Monday | 10:00 am - 6:00 pm |
| Tuesday | 10:00 am - 6:00 pm |
| Wednesday | 10:00 am - 6:00 pm |
| Thursday | 10:00 am - 6:00 pm |
| Friday | 10:00 am - 6:00 pm |
| Saturday | 10:00 am - 6:00 pm |
| Sunday | 11:00 am - 5:00 pm |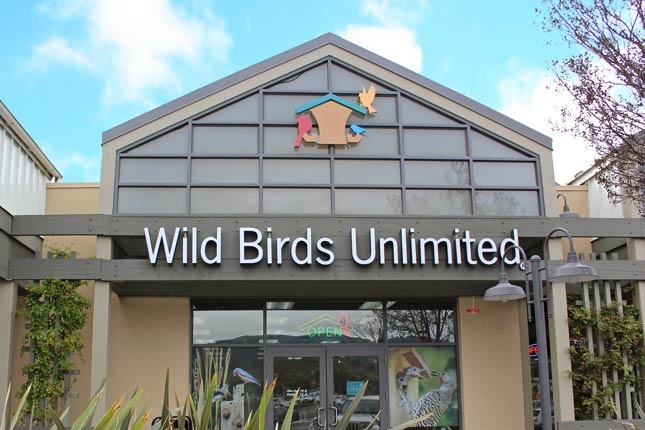 Michael & Jack Gedney, Shih-Po Hsu Franchise Store Owners
View Our Store Site
We will be closed on Sunday, April 21st for Easter. Normal business hours resume on Monday.
(Note that our birdsong seminar originally scheduled for 4/21 has been rescheduled for Saturday, April 27.)
Upcoming Events
Each month we host free local bird walks and talks on natural history subjects in our Novato store. Check back regularly for details on additional events, or visit our Nature in Novato blog for our full listing of current nature walks and other events hosted by ourselves and other local organizations.
Backyard Birdsong Seminar

April 27, 2019 @ 9:00 am to 10:00 am at Wild Birds Unlimited
Birdsong continues to be at a peak throughout April. In this in-store seminar, we'll introduce you to the most common songs and other vocalizations heard from our backyard birds. In addition to learning how to recognize about a dozen of our favorite yard birds by ear, you'll also gain insight into questions like:
Why do birds sing? Which kinds of birds sing and when?
What are other bird calls communicating?
How do you learn birdsong? What tips, tricks, and techniques will make it easier both to remember these birds and to learn others in the future?
Nothing will help you to observe more birds more than learning their songs and calls, and there's no better place to start recognizing their vocalizations than in your own yard. This free presentation at Wild Birds Unlimited of Novato will begin at 9 AM on Saturday, April 27 and last about 45 minutes, with time for questions afterwards - bird sound identification challenges are welcome!
See more details and reserve your space by visiting the event page now.
Binocular Workshop at Stafford Lake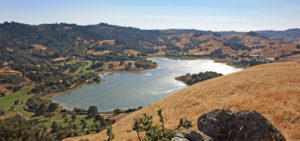 May 4, 2019 @ 9:00 am to 11:00 am at Stafford Lake Park
Join guest expert Mike Freiberg from Nikon Sports Optics and Jack from Wild Birds Unlimited for this seminar on choosing and using binoculars to watch birds and nature at Novato's Stafford Lake. We'll start with an interactive presentation from Mike on binocular basics, giving you the knowledge to use your optics most effectively or choose a new pair. Attendees will have the opportunity to try out a wide range of Nikon binoculars and get personalized advice from Mike and the team from Wild Birds Unlimited while enjoying a spring morning at idyllic Stafford Lake.
We'll be enjoying the birds even during our stationary portion of the event, with both waterbirds on and around the lake and a number of interesting spring migrant songbirds easily viewed around our seminar area, notably Bullock's orioles and western kingbirds. For the second hour of our session, we'll enjoy a short bird walk in the park as we look for a wider variety of species, allowing participants more time to try out different binoculars in real life conditions and ask further questions as we go along.
See more details and reserve your space by visiting the event page now.
---