104 Vintage Way, Suite A-7
Novato, CA 94945
Between Sports Basement and Pier 1

(415) 893-0500
Open Today Until 6:00 pm
| | |
| --- | --- |
| Monday | 10:00 am - 6:00 pm |
| Tuesday | 10:00 am - 6:00 pm |
| Wednesday | 10:00 am - 6:00 pm |
| Thursday | 10:00 am - 6:00 pm |
| Friday | 10:00 am - 6:00 pm |
| Saturday | 10:00 am - 6:00 pm |
| Sunday | 11:00 am - 5:00 pm |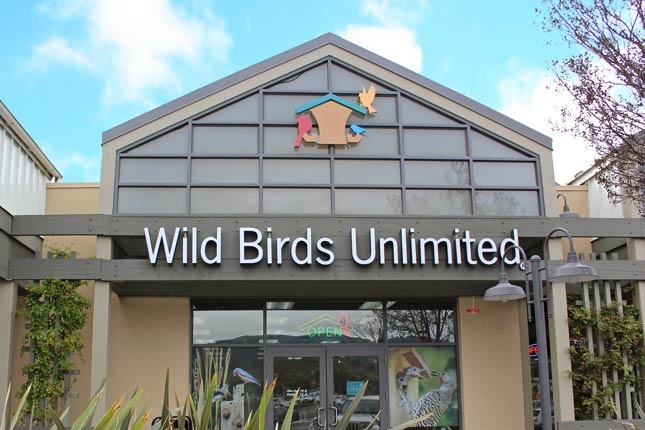 Michael & Jack Gedney, Shih-Po Hsu Franchise Store Owners
View Our Store Site
Upcoming Events
Each month we host free local bird walks and talks on natural history subjects in our Novato store. Check back regularly for details on additional events, or visit our Nature in Novato blog for our full listing of current nature walks and other events hosted by ourselves and other local organizations.
Seminar: Ducks & Other Swimming Birds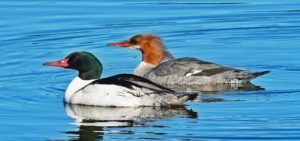 December 15, 2019 @ 10:00 am to 11:00 am at Wild Birds Unlimited
Earlier in fall, we hosted a seminar on our local shorebirds - the sandpipers, plovers, and so on that run along the shore or wade in the shallows. Now as move into winter, we'll be covering the swimming birds: ducks, geese, swans, grebes, and a smattering of rails and cormorants. If you'd like to learn how to see and identify more birds in local ponds and wetlands this winter, this is the talk for you. In this in-store presentation, we'll present an overview of our different waterbird families (what is a grebe anyways?), give some helpful tips for identification, then move on to a brisk tour of about 25 of our most notable local ducks and other swimming waterbirds, discussing life history highlights, local sites in which to find them, and how to identify the potentially tricky ones.
For more information, visit the event page now.
Hamilton Bird Walk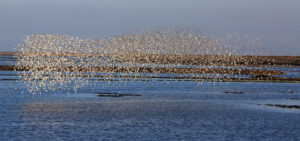 December 29, 2019 @ 9:30 am to 11:30 am
Join Jack and Corrina from Nature in Novato for a winter walk on the Bay Trail at the Hamilton Wetlands. The expansive restored wetlands attract thousands of shorebirds, waterfowl, and other birds in the fall and winter months. Mudflats attract sandpipers, plovers, curlews and more; shallow water fills with stilts, avocets, yellowlegs, and willets - nowhere else in Novato attracts a wider variety of shorebirds. By December, Hamilton is also a great place for seeing raptors like kites, harriers, and falcons.
For more information, visit the event page now.
---