Vintage Oaks at Novato
Novato, CA 94945
Between Sports Basement and Pier 1

(415) 893-0500
Open Today Until 6:00 pm
| | |
| --- | --- |
| Monday | 10:00 am - 6:00 pm |
| Tuesday | 10:00 am - 6:00 pm |
| Wednesday | 10:00 am - 6:00 pm |
| Thursday | 10:00 am - 6:00 pm |
| Friday | 10:00 am - 6:00 pm |
| Saturday | 10:00 am - 6:00 pm |
| Sunday | 11:00 am - 5:00 pm |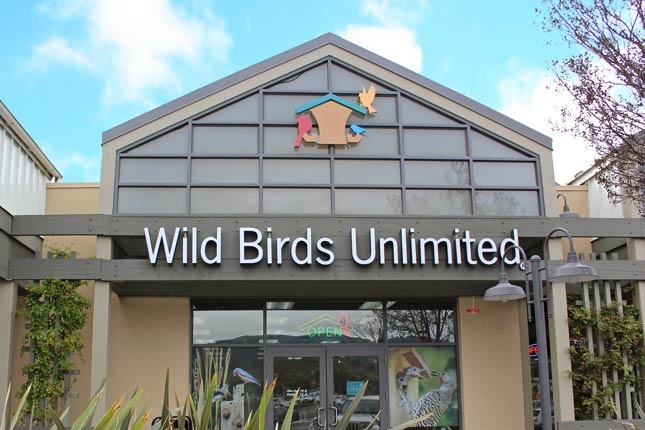 Michael & Jack Gedney, Shih-Po Hsu Franchise Store Owners
View Our Store Site
Happening this Month
Each month we host free local bird walks and talks on natural history subjects in our Novato store. See the list below for details and sign-up, or visit our Nature in Novato blog for our full listing of current nature walks and other events hosted by ourselves and other local organizations.
Loma Alta Bird Walk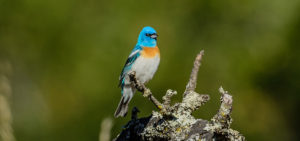 May 12, 2018 @ 9:00 am to 11:30 am at Loma Alta Fire Road
Join Jack and Don from Wild Birds Unlimited for a spring walk on the Loma Alta Fire Road. This trail heads south from Lucas Valley Road over wildflower-covered grasslands dotted with groves of oaks and rocky outcroppings, a unique habitat type that hosts a number of special birds. We'll be looking in particular for lazuli buntings, lark and grasshopper sparrows, meadowlarks, and possible horned larks, as well as enjoying the birdsong from a variety of other spring songbirds. We'll be heading up the trail at 9 AM on Saturday, May 12th, aiming to wrap up around 11:30. Note that this walk includes a few miles round-trip of slow-paced but steadily uphill walking on a rocky, uneven fire road. We encourage participants to meet at Wild Birds Unlimited at 8:30 AM to carpool, since parking at the trailhead is somewhat limited. Get the full details and reserve your spot here.
---