104 Vintage Way, Suite A-7
Novato, CA 94945
Between Sports Basement and Pier 1

(415) 893-0500
Open Today Until 6:00 pm
| | |
| --- | --- |
| Monday | 10:00 am - 6:00 pm |
| Tuesday | 10:00 am - 6:00 pm |
| Wednesday | 10:00 am - 6:00 pm |
| Thursday | 10:00 am - 6:00 pm |
| Friday | 10:00 am - 6:00 pm |
| Saturday | 10:00 am - 6:00 pm |
| Sunday | 11:00 am - 5:00 pm |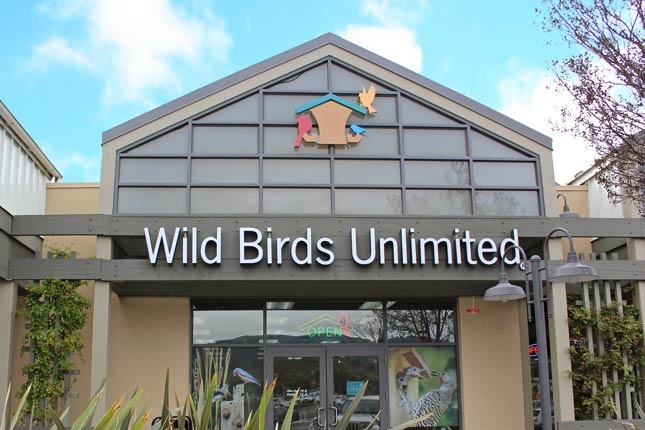 Michael & Jack Gedney, Shih-Po Hsu Franchise Store Owners
View Our Store Site
Upcoming Events
Each month we host free local bird walks and talks on natural history subjects in our Novato store. Check back soon for details on additional September events, or visit our Nature in Novato blog for our full listing of current nature walks and other events hosted by ourselves and other local organizations.
Raptor Seminar
September 23, 2018 @ 10:00 am to 11:00 am at Wild Birds Unlimited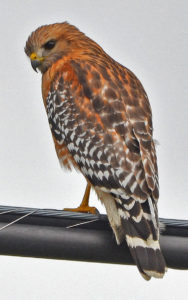 Fall hawk migration is getting started! The upcoming months will see our highest numbers and diversity of raptor species and the flow of migration itself can be observed peaking in September and October at Hawk Hill by the Golden Gate and at other locations around the North Bay. So now is the perfect time to brush up on your hawk knowledge and then get out and put it to good use! In this in-store presentation, we'll give a tour of essentially all our local raptors: 18 species of hawk, falcon, eagle, and other daytime birds of prey. We'll teach you how to identify the familiar species with confidence and where to find the less common birds. We'll also take a brief look at three of our most notable owl species, including identification by ear.
This free presentation at Wild Birds Unlimited of Novato will begin at 10 AM on Sunday, September 23 and last about 45 minutes, with time for questions afterwards. If you would like to attend, please reserve your space by visiting the event page now. This seminar is fully booked. Please check back in upcoming months for encore presentations on this popular topic.
Hamilton Bird Walk
September 28, 2018 @ 9:00 am to 12:00 pm at Hamilton Wetlands, Novato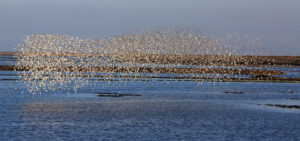 Fall shorebird migration is now in full swing, and there is no better local area for large numbers and diversity of plovers, sandpipers, stilts, avocets, and much more than at the restored Hamilton Wetlands in Novato. By late September, waterfowl and raptor numbers will also be increasing, while it's also a fine time for special passing migrants like Vaux's swifts and red-necked phalaropes. On this special "behind the scenes" trip, we'll travel in carpools on levees roads normally closed to public access from where we'll get unique views of the wetlands as we approach the breach to San Pablo Bay. Our guides will be David Sexton, long-time bird monitor throughout the restoration project, and Jack from Wild Birds Unlimited, who also volunteers with the Hamilton bird monitoring. To learn more about some of the birds we'll see, take a look at our Hamilton Wetlands profile.
For the full details on this trip and to reserve your space (group size is strictly limited), visit the event page now. This trip and waitlist is now fully booked. Take a look at Marin Audubon's trip to Hamilton on 9/23 and check back for further trips to Hamilton with us later in the season.
---